Visit website 729 Lincoln Avenue, Steamboat Springs, CO 80487 Opens today at 11:30 a.m.
Events / Ice Age 2013: Prime Element with Black Mask and Subkulture Patriots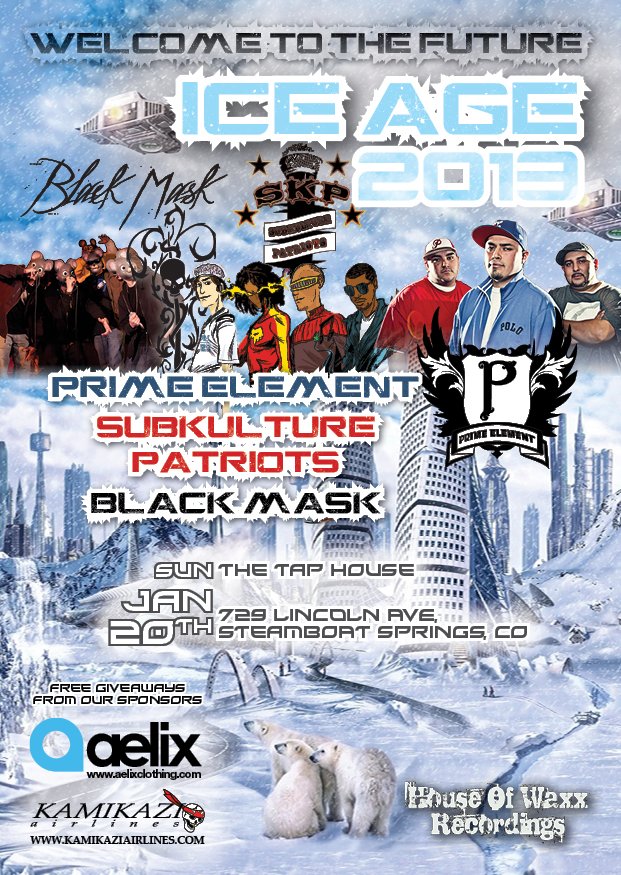 Sunday, Jan. 20, 2013, 9 p.m.
Denver hip-hop trio Prime Element teams up with fellow Coloradans Black Mask and Austin, Texas hip-hop group Subkulture Patriots for a show that's sure to warm up the cold night. Giveaways from Fourt33n Minutes Left and Aelix Clothing. $5. Call 970-879-2431. 729 Lincoln Ave.