Visit website 1111 West Victory Way, Suite 110, Craig, CO 81625 Open today until 5 p.m.
Products / Craig T. Eckroth, O.D.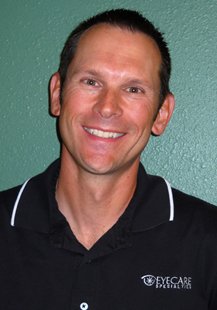 Dr. Craig Eckroth received his undergraduate education from the University of North Dakota. At the Southern California College of Optometry, Fullerton, California, he received numerous awards for scholastic and clinical achievement and graduated with a Doctor of Optometry (O.D.) degree in 1993. Dr. Eckroth began practicing with Dr. Danner in 1993. In 1996, the two doctors became partners and renamed their practice Eyecare Specialties of Northwest Colorado.
Dr. Eckroth provides patient care at both the Craig and Steamboat Springs locations. He is currently on staff as an allied health care provider at both The Memorial Hospital in Craig and Pioneer Medical Center in Meeker.
Dr. Eckroth is a member of the American Optometric Association, the Colorado Optometric Association, the College of Optometrists in Vision Development and the Optometric Extension Program. He served as the district trustee for the Colorado Optometric Association from 2002 to 2004. He presently serves as a consulting member on the Colorado Optometric Association's Children/InfantSEE Committee and on the Low Vision Committee.
Outside the office, he spends most of his time trying to keep up with his busy, young family. In addition, he actively supports wetlands conservation and enjoys competitive team sports, hunting, fishing and helping out at his family's ranch.
Dr. Eckroth has received specialized training in the field of Vision Therapy and devotes a part of his practice to helping patients develop, improve and enhance their visual performance. (For more information about Vision Therapy, click on our General Information tab, left.) He is thoroughly committed to providing comprehensive, state-of-the-art eye health care to patients of all ages.