Visit website 1111 West Victory Way, Suite 110, Craig, CO 81625 Opens Monday at 8 a.m.
Products / Timothy L. Byers, M.D.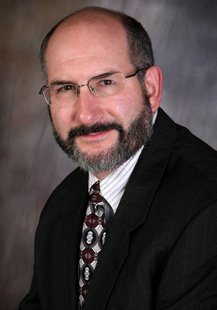 Dr. Byers, a board-certified ophthalmologist, earned both a Ph.D. in Cellular and Molecular Biology and his medical degree from Pennsylvania State University. Upon moving west in 1997, he trained extensively at the renowned John Moran Eye Center in Salt Lake City, UT. His surgical practice focuses on cataract and glaucoma surgery, as well as functional ophthalmic plastic surgery.
When asked why he chose to settle and practice in the rural west, Dr. Byers chuckles and answers, "I am a small town boy who loves the outdoors, and my goal is to provide quality eye care in rural areas. I figure I can enjoy the western lifestyle and work with folks who make up the backbone of the true west."
Dr. Byers' decision to set up practice here has been a bonus for many rural westerners. Thousands of patients have realized the sight-saving and restoring results of cataract surgery performed close to home without having to travel to Denver, Grand Junction or Salt Lake City.
Dr. Byers offers consultations and surgical services on a monthly basis through the offices of Eyecare Specialties and The Memorial Hospital. Pre- and post-operative care is provided by Dr. Danner and Dr. Eckroth.