Visit website 690 Yampa Avenue, Craig, CO 81625 Opens Tuesday at 9 a.m.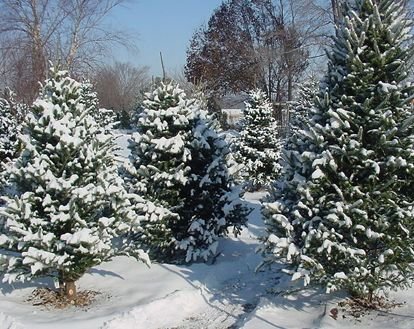 -Order today for you 10' to 12' special order Christmas Trees.
Some Facts: Christmas Trees are replanted every year on a tree farm. a 6' to 8' tree take 7 to 8 years to grow. When a real tree gets thrown into a landfill they compost and go back into the soil to help it keep composting other material. When we prepare our trees we wrap them when harvested so now limbs are broken and stored in water so the life of the tree lasts a while. When you buy a tree you cut off one inch off the trunk so it soaks up water. It makes the smell in your house fresh for the season. They are Recyclable! They compost into soil, they use them for lakes and bark for landscaping.
Types we carry: Fraser Fir Noble Fir Grand Fir Pinion Spruce