828 Lincoln Avenue, Steamboat Springs, CO 80487 Opens today at 9 a.m.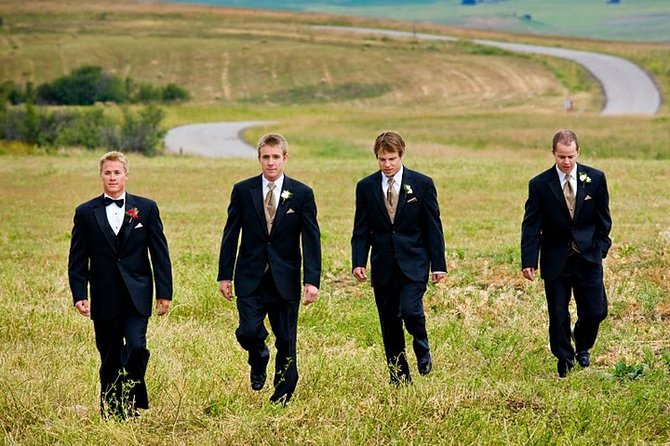 Allen's Clothing has been in the tuxedo and suit rental business for over 30 years. We have provided tuxedos for over 1000 weddings in the Steamboat area! The one thing we are not short on is experience. Jim's Formal Wear is our tuxedo distributor and their warehouse is located in Pueblo, Colorado. Jim's is the largest tuxedo provider in the country with all of the latest styles and accessories. Delivery only takes one day when shipped from Pueblo, so our clients never have to worry. Most wedding tuxedos arrive at our store early, so there is plenty of extra time for any needed adjustments and fittings before the big day. Allen's Clothing can also help clients with sizes for out of town groomsman! Jim's Formal Wear has a wonderful website (www.jimsformalwear.com) that displays every tuxedo and accessory that they have available. The interactive feature on the site allows clients to view an assortment of tuxedo and accessory combinations from the comfort of their own home! Come by Allen's to speak with one of our Tuxedo Experts! We have catalogs to show the wide variety of choices, fabric samples for color matching, and professionals to help make your big day run a little more smoothly. Allen's Clothing would be happy to help you with your wedding day!
Don't Forget! The groom's tuxedo is free when there are five paid rentals! Special pricing is available on many models for up to two ring bearers!