Steamboat Springs, CO 80487 Opens Monday at 8 a.m.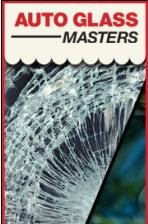 We take our windshields for granted these days, but the technology for auto glass has evolved over time. The first cars did not come with windshields as standard equipment, so motorists used goggles. Manufacturers sold plate glass windshields as luxury items. Still, they could shatter. As people began to drive in all kinds of weather and bought more enclosed vehicles, the demand for windshields and windows increased. Laminated glass, which contained a cellulose layer, greatly strengthened windshields. Glass quality and production improved and costs dropped. As auto glass technology continued to develop, polyvinyl butyral (PVB) replaced the cellulose inner layer of laminated glass, resulting in an even stronger windshield. PVB also absorbs shock during collisions and prevents passengers from going through the windshield.

Windshields began as shields against wind, but they have evolved into much more than that. Besides protection against the elements and flying debris, they act to cushion the force of collisions. In addition to safety features, windshields today also offer cosmetic details.