729 Lincoln Avenue, Steamboat Springs, CO 80477 Open today until 6 p.m.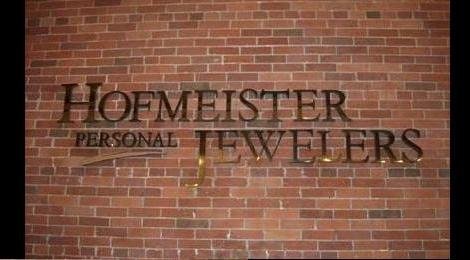 Details
The seed for the idea of a jewelry store in Colorado was first planted in 1984 when Founder of HPJ Gary Hofmeister sent his 14 year old son to high school in Aspen. Carter had no trouble understanding Gary's belief that "no place in the world has the same open air feel as the mountains of Colorado." Though Carter returned to Indianapolis to work in the company, he never lost that connection and love for Colorado. By the late 90's, Carter had ascended to the presidency of the HPJ and decided that he must have a retreat in his old stomping grounds so he purchased a condo in Steamboat Springs, one of the top skiing resorts in the world. Then upon surveying the business climate, he took the additional step of building a Fine Jewelry store in the middle of the vibrant downtown area which opened in 2000. At Hofmeister Personal Jewelers in Steamboat Springs, greeting you will be Shirl and Tom Cox, who operate the store.
Tom was raised in Steamboat Springs and his ancestors have roots in northwestern Colorado- from the Steamboat house that his grandmother built in 1938 to ranching in the Meeker area.
Shirl came from Maryland in 1994 and a year later married Tom. Shirl has a passion for jewelry and was awarded the title "Registered Jeweler" by the American Gem Society, a level of skill reached by only some 1,400 jewelers throughout the United States and Canada.
Stop in for a visit! Enjoy a cup of coffee while you peruse the incredible selection of rings, bracelets, necklaces, earrings, and beautiful custom pieces. Jewelry featuring diamond, sapphire, ruby, emerald as well as tanzanite, opal, and black diamonds. Beautiful pearl, tourmaline, aquamarine, topaz, citrine, amethyst and garnet pieces await! Sterling silver, gold, and platinum settings that dazzle! Jewelry brands including Hearts on Fire, Honora, Charriol, Bixby, and Chad Allison. Watches include Maurice LaCroix & Swiss Army. Or maybe you just need a new battery?
A perfect souvenir for a perfect vacation! We ship out of state at no additional charge.

From engagement and wedding rings to anniversary presents and just because I love you gifts! Be sure to fill out your very own wish list too! We also do gift cards, repairs, and appraisals. We can help you celebrate a special occasion or award a sports achievement with a charm, custom or stock.
Corporate logos, family pictures, or your own special design can all be made into a beautiful piece of custom jewelry, cufflinks, keychains, the options are endless. You dream it and we'll build it!
If your dog would like a diamond studded collar, we can do that too! And while you are enjoying your cup of coffee, poochie can have a dog cookie!
Phone: 970-870-9400
Fax: 970-870-9405
This business appears in: Beauty & Fitness, Nails, Piercings & Tattoo's, Retail, Antiques & Collectibles, Gifts, Jewelry & Watches, Services, Design