Visit website 435 Lincoln Avenue (Corner of 5th and Lincoln), Steamboat Springs, CO 80487 Opens today at 4 p.m.
Photos / Best of the Boat 2012: Mahogany Ridge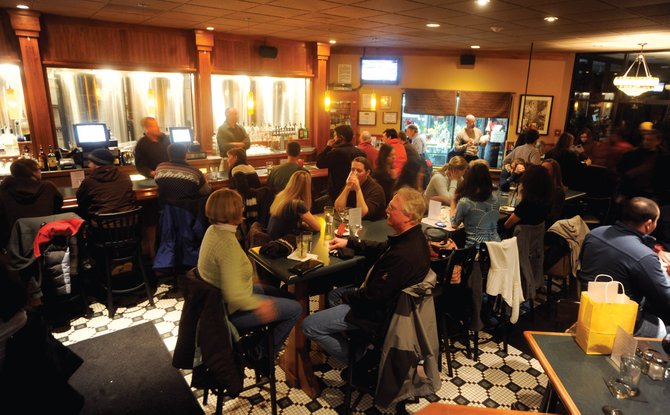 First Place: Best Bar, Best Happy Hour off the Mountain
Second Place: Best Cocktails
A ski town needs its beer, and Mahogany Ridge Brewery and Grill has been supplying such suds for 18 years.
"The craft brewing industry wasn't just a fad," Mahogany owner Charlie Noble says. "It's something people look for." The Alpenglow beer is a year-round locals' favorite. During the summer, Noble brews his cherry ale using 242 pounds of cherries.
Located at Fifth Street and Lincoln Avenue, the bar rated No. 1 by Best of the Boat voters is known for more than its beer. It has one of the best happy hours in town, featuring half-priced drinks and a menu packed with $1 tapas.
Aside from the happy hour tapas, Mahogany has a diverse menu that includes classic pub burgers, ahi tuna and buffalo steaks. The bar also is designed to encourage socializing with large tables that make it easy for sports teams to celebrate their victories. "We're proud of what we're doing," Noble says.