Visit website 141 9th Street, Steamboat Springs, CO 80487 Opens Monday at 8:30 a.m.
Photos / Merry Mainstreet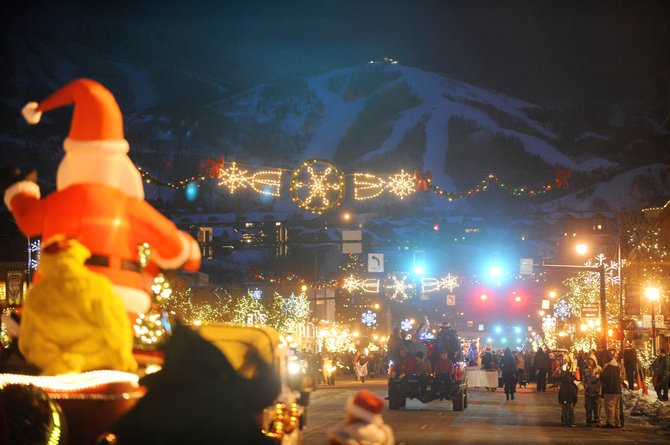 Floats drive down Lincoln Avenue during the Merry Mainstreet holiday celebration Saturday night in downtown Steamboat Springs. Hundreds of people visited downtown for the event, which also featured visits with Santa Claus and games including pin the nose on Rudolph, Christmas trivia and a fruitcake toss.