Visit website 1855 Shield Drive, Steamboat Springs, CO 80487 Opens today at 10 a.m.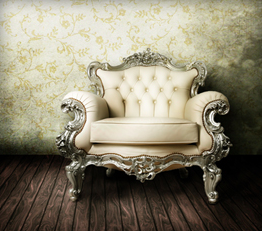 MOXIE is one store with endless style. Whether your style is modern, vintage, European, rustic, contemporary or somewhere in between you are bound to find well-cared-for items for your home at MOXIE. But we go beyond just selling items for your home. Check out all the fun and fantastic services MOXIE can provide by visiting our Services Page (provide link). We also have an "inspiration" area in the store where you can enjoy a cup of coffee or tea and look over our collection of home design books and magazines.
Well-cared-for items: We carefully screen our incoming items so that you are getting pieces that are of high quality or have a unique story about them. We may also carry quality pieces that with a fresh coat of paint or new upholstery that could scream WOW in your home.
Bargain Area (the ETC…Room): MOXIE has a bargain area. Okay, sometimes some items just might not make the cut for our showroom floor, but they can still have a useful life. Check out our Bargain Area, where items are priced to sell and you just might find what you are looking for.
New and Used Accessories: That perfect accessory, art work, or mirror is an easy way to change the look of your home. MOXIE carries great new and used accessories, mirrors and artwork.
New Bedding: If you want a quick change to the look of your bed, just change your bedding. MOXIE carries 2 lines of mid-priced bedding in the store and through special order.
Organization: The key to good organization is to purge; but you also need a lovely way to keep track of those items you keep. MOXIE is on a mission to find beautiful, affordable items that keep you organized and keep your home looking great. We carry baskets and trunks and other fun ways to keep your home organized.
Fantastic Customer Service: Need we say more? We strive to provide the fabulous customer service you are looking for. If we don't measure up, please do not hesitate to let us know.
Designer/Dealer Closeouts: Sometimes we purchase closeouts from furniture manufacturers and designers. When we do, we pass those savings on to you. These items are typically listed for one price (no markdowns).
The Summer Room: MOXIE has expanded our space to create our Summer Room! We have all kinds of new and used outdoor art, furniture, and accessories to put the finishing touches on your deck.
MOXIE really is a daily dose of different! Please come visit again and again...and again. If you can't make it in today, don't forget to check our inventory page which is updated as items come in and are sold. Click here to view inventory.
Wish List Service Looking for something special? Let Steamboat MOXIE help you find it. Steamboat MOXIE maintains a Wish List Service for customers searching for a particular item(s) - there is no limit to the number of items that may be requested so list one or list them all! Register here online, give us a call at (970) 879-9866, or come in to Steamboat MOXIE and register all those hard-to-find items you've been looking for. We'll give you a call or send you an email the minute an item becomes available.