Visit website 1855 Shield Drive, Steamboat Springs, CO 80487 Opens today at 10 a.m.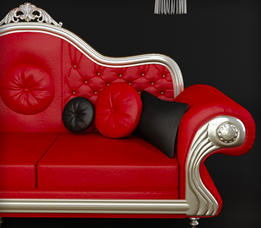 Consigning with MOXIE is easy and hassle free. You don't have to advertise, field calls, wait for people who may not show up or deal with negotiators. MOXIE takes care of that for you! Our goal is to get your items sold for as much as possible and get you paid. We do that by:
Providing, friendly, helpful and professional service to our consignors and our buyers in an inspiring, engaging environment.
MOXIE has over 7,000 sq. feet of beautiful showroom space; and with our talented staff (including a Designer), we are able to display your items to their best potential.
MOXIE's website lists most of our inventory on-line, so that your item can be seen by shoppers anywhere.
MOXIE handles all advertising for the store. We also have a blog and facebook page. Unique items are listed on other websites so that we can reach as many buyers as possible.
Check out our MOXIE Services page for all the great (and fun) things we do at MOXIE.
Consignors can easily check the status of their accounts on-line. Click here to login to your account.
We can provide Pick-Up and Delivery services.
Are you ready to consign with MOXIE?