Visit website 1855 Shield Drive, Steamboat Springs, CO 80487 Opens today at 10 a.m.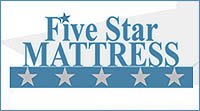 A good night's sleep, just like proper diet and exercise, is essential to your mental, emotional and physical health. Yet many people miss getting the seven to eight hours of sleep each night recommended by sleep experts. One of the first steps is to evaluate your mattress!
With most products, it's fairly obvious when a replacement is needed. If it no longer works or has signs of wear and tear that impair its functionality, it's time for a new one. However, realizing that it is time for a new mattress and foundation isn't always so obvious. Similar to your favorite old chair or worn pair of shoes, your mattress can still feel relatively comfortable long after it has lost its ability to provide your body with the proper support and comfort it needs. Because sleep is so critical to our ability to function and feel our best, it is important to evaluate your sleep set on a regular basis.