Visit website 35825 East US Highway 40, Steamboat Springs, CO 80487 Open today until 5:30 p.m.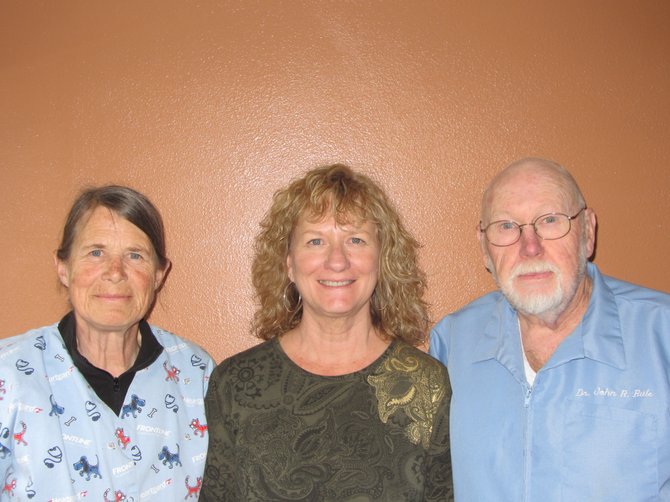 Meet Our Team
Meet Dr. Rule
Dr. Rule received his DVM degree from Kansas State University in 1970 .
He and his wife Carolyn purchased Mt. Werner Veterinary hospital in 1981.
Dr. Rule is a member of the American Veterinary Medical Asociation, Colorado Veterinary Medical Association, American Association of Feline Practioners and associate member of American Animal Hospital Association.
He has chaired various committees and commissions for Colorado and is the present Delegate from Colorado to the American Veterinary Medical Association's House of Delegates.
Dr. Rule enjoys many outdoor activities including fishing, boating, skiing and snow-shoeing. He and his wife, Carolyn also enjoy antique hunting and spending time with their three grown up children and their three grandchildren.
Carolyn
Carolyn has served as receptionist, technician, and hospital manager. She enjoys getting to know our patients and their families. Carolyn is active in the Auxiliary to the Colorado Veterinary Medical Association, presently serving as past-president and the Auxiliary to the American Veterinary Association, presently serving as Vice President of Publications.
Outside of work, Carolyn enjoys reading, gardening, skiing,snowshoeing, and boating. Her passion is spending time with her three grandchildren.
Diana
Diana has been with us since January of 2009 working as a veterinary assistant with a wide range of duties. She enjoys seeing new and old friends and their pets, as she has been a Yampa Valley resident for over 39 years!
She and her husband recently sold their successful outfitting business, but she wasn't ready to retire, which was our good fortune. Diana is devoted to her family, many pets and an outdoor life style.