Visit website 1457 Pine Grove Road, Steamboat Springs, CO 80487 Opens Saturday at 9 a.m.
Photos / Ski Haus "Flakes" outdoor movie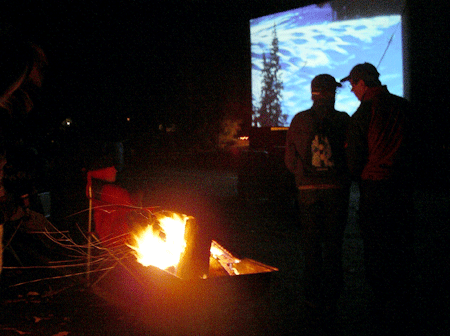 Ski Haus celebrated our 40th Anniversary by showing the ski flick "Flakes." We lit a few fires in the parking lot, roasted marshmallows, served hot chocolate, ate tons of popcorn, and had a good time. Instead of selling tickets Ski Haus asked for donations to benefit the Colorado Avalanche Information Center. We raised close to $300. Thanks Steamboat Springs for coming out to play!