Visit website 1457 Pine Grove Road, Steamboat Springs, CO 80487 Opens today at 9 a.m.
Photos / Ski Haus Super Sale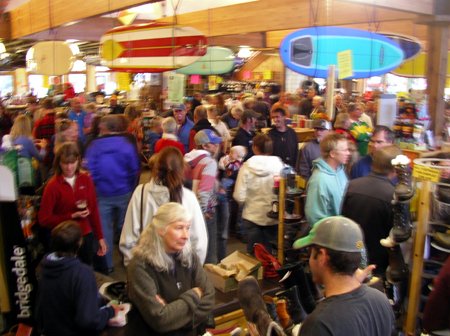 The 40th Anniversary Ski Haus Super Sale took place October 9, 10, 11. It was a huge success. This year we asked for customers to donate their gently worn gear and clothing to earn deeper discounts on their new 2010 purchases. We collected 125 pairs of shoes to benefit Soles4Souls, 107 jackets for the local Lift Up, 56 pounds of fleece to be recycled by Patagonia's Common Threads Program, 25 bike to go to Bicycles for Humanity, and 12 pairs of snowhshoes that went to the Stagecoach State Park. Thanks Steamboat for your generosity!