Visit website 1030 Yampa Street, Steamboat Springs, CO 80487 Opens today at 11 a.m.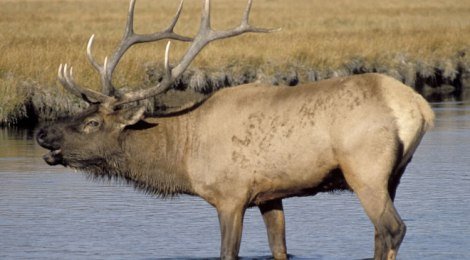 Here at Steamboat Meat & Seafood Co. we have been processing game for over 25 years and take pride in the work we do. If you have any questions please feel free to ask.
We recommend you take the meat with you. Shipping Costs are in addition to processing and are expensive.
Extra cleaning fee may be applied. Processing fee must be paid on Check-in.
Note: Hunter assumes ALL responsibility on shipping meat. No promises. No guarantees. Neither Steamboat Meat & Seafood Co. or our shipping companies are liable for guarantee of Next Day delivery, correct address, etc.
CWD testing is available 8-5 Mon. - Fri. D.O.W. Services Center 925 Weiss Drive, Steamboat Springs, Colorado 80487, (970) 870-2197.
We are not responsible for lost or damaged meat, hides or horns.
Game Processing- Select a link below for complete service and pricing information
Elk Deer Antelope Fresh Sausages Jerky Custom Grinding Shipping Processing PDF