Visit website 811 Yampa Avenue, Steamboat Springs, CO 80487 Opens today at 4 p.m.
Photos / 2012 Best of the Boat: Sweetwater Grill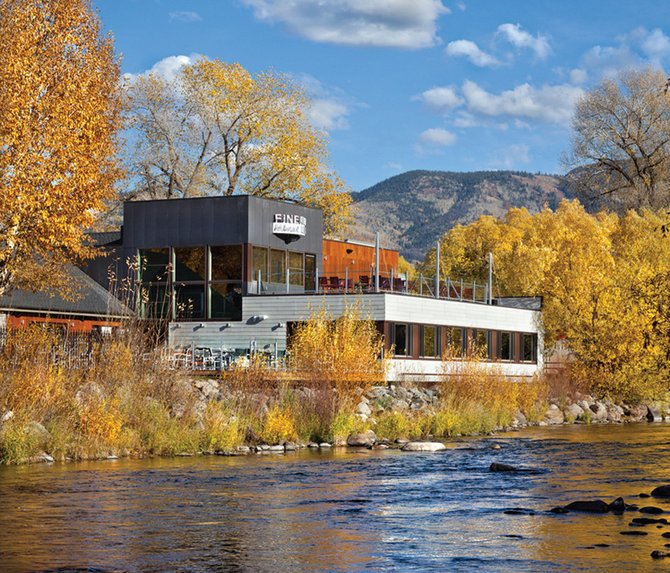 2012 Best of the Boat Results
First Place: Best Outdoor Dining, Best Cocktails
Second Place: Best View, Best Bartender, Best Music Venue, Best Happy Hour off the Mountain
Third Place: Best Host/Hostess
Sweetwater Grill owner Kim Haggarty says her restaurant's outdoor dining emphasis along the Yampa River was all part of the plan. And she adds it was intended not only to be a great place to dine, but also a great place for families.
In addition to the second-story tables that overlook the Yampa and the fire pit and outdoor bar on the first level, a wide-open lawn features a stage for summer concerts as well as a bouncy house, playground and playhouse for children. It all came together for Haggarty last summer.
"I thought, 'Oh, my God, this was my vision,'" she says. "It's exactly what I wanted."
For views and outdoor ambiance, it's also what customers wanted. Diners can watch everything from tubers, kayakers and anglers in the summer to jumpers flying off Howelsen Hill's Nordic jumps in winter. "It just brings a good vibe to the Yampa River," Haggarty says. "That's what we were going for."