Visit website 690 Marketplace Plaza # 4, Steamboat Springs, CO 80487 Opens Monday at 9 a.m.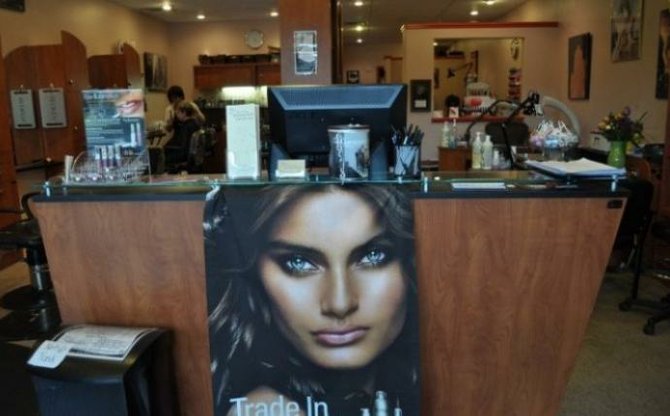 We offer a full line of professional products to keep your hair and nails looking amazing between your appointments!
Hair Products We want you to keep you looking fabulous between appointments. We offer the full line of both Redken, Redken for Men, and Pureology. Make sure to ask your stylist which product is right for your hair. We also recognize that airline travel with hair care products has become increasingly difficult, so we have started carrying a full range of travel friendly shampoo, conditioner, and styling products.
Nail Products The Steamboat Springs weather can be harsh on your nails! We have a variety of products, from lotions, to solar oil that can keep your hands happy. We also carry both Creative Nail Design and OPI nail polishes and many other nail care products.
Makeup Mirabella makeup offers a line of makeup that is actually safe and good for the skin by combining vitamins and minerals into their products. We offer their full line as well as makeup lessons and consultations.