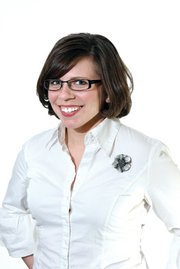 Michelle Balleck began her tenure at the Craig Daily Press as a photographer and features writer in October 2004. Michelle is originally from Ohio, the youngest of five children.
She has a bachelor's degree in psychology and a certificate in journalism from Indiana University in Bloomington, Ind.
She is married to Keith Balleck and has a 9-year-old stepson. She enjoys photography, sewing, interior decorating and scrapbooking.
Recent Stories
Recent photos